Corporate Brochure
Dear Stakeholder,
This has been a landmark year for us. As a group, we have been able to achieve several milestones. Texila American University (TAU) Consortium is reimagining what it is to be a university in the 21st century: pioneering research and innovation, outstanding teaching, and a presence across the globe that fosters the international, interconnected perspective so necessary in our modern world.
Technology is a powerful tool for transforming learning. It helps affirm and advance relationships between educators and students, reinvent our approaches to learning and collaboration, reduce long-standing equity and accessibility gaps, and adapt learning experiences to meet the needs of all learners.
With technology, educators are collaborating in learning, seeking new knowledge and constantly acquiring new skills alongside their students. Education stakeholders should commit to working together to use technology to improve global education.
Technology is already sweeping through classrooms as educators and developers create more and more products designed to enhance education. New technologies like A1, machine learning, and educational software aren't just changing the field for students, they are shaking up the role of educators, creating philosophical shifts in approaches to teaching, and remodeling the classroom.
As a part of TAU Consortium, you will be an integral part of the group's commitment to diversity and globalization. Together, we will become a stronger conglomerate.
S.P. Saju Bhaskar
Founder & President
Dear Stakeholder,
On behalf of the Board and the management team of the TAU Consortium, I would like to thank all of you who have contributed to our company's success. With the unwavering dedication, commitment and constant hard work of our team, the TAU Consortium today has an important position in the field of education. In the last few years, we have evolved,
grown and adjusted our strategy to the market's evolution, investing in our business' diversification and globalisation. It has brought us closer to our vision to be one of the leading universities in the world.
Our determination to deliver the highest standard of education and innovation is the same today as it was when the company was founded more than a decade ago. We study data and are continuously innovating. Our commitment to affordable education for all is the basis for our actions: "Bringing education to life." The TAU Consortium core values and determination of all stakeholders are vital to our continued success with the support of our clients, students, and employees with whom we work daily.
The backbone of our company, the TAU Consortium management system, provides the structure to manage all of TAU's services, with a strong focus on quality, with the overall aim to provide the optimal degree of services and to exceed our stakeholders' expectations at all times. TAU Consortium is committed to learning and creating substantial added value to the education industry. The contribution by all members in this process is essential to all of us.
We are excited about our journey over the coming years. Therefore, we welcome any idea for further improvement in order to maintain the highest possible standard of our services.
Chithra Lakshmi
Executive Vice President
About Texila Consortium
Our Global Presence
With a presence on three continents (including South America, Africa and Middle East) and international partnerships, we are world's leading university. Since 2010, Texila American University has been offering rigorous academics, cutting-edge research and leadership across the continents. Our campuses are driving force for innovation and discovery which serve local, national and global communities in many ways.
Over the years, we have had over 6000 students from across 70+ countries. This diversity can greatly enrich the collaborative learning experience by giving students the opportunity togain a global perspective and develop cross-cultural communication skills. In addition, students will be able to build a global network of like-minded peers and educators.
6000 Students, Past and Present
Students from more than 70 Countries
Vision and Mission
Inspired by "Takshashila", world's first Centre of Learning, Texila aims to make education accessible to all.
As a top international university, Texila American University aims to play a foremost role in research and teaching. We are committed to provide high-quality education that is crucial for a healthy, sustainable, prosperous world.
We aim for excellence in a wide range of medicine and non-medicine disciplines with high-quality research and teaching.
We are focused on achieving the maximum impact on our students and other stakeholders with close collaboration with regional, national and international partners.
TAU Consortium endeavours to instil highest ambitions for quality and integrity among its various members.
We focus on discovering and disseminating knowledge and educating the next generation of doctors and healthcare professionals.
Culture and Values
At TAU, we are united by our values of Respect, Honesty, Integrity and Excellence. Through our actions we live these values and it is against them that we hold ourselves and others accountable. At TAU, we are fostering a values driven culture – one that is built around relationships and community, mutual respect, diversity and inclusion, and a strong commitment to ethics and integrity, collaboration, creativity and innovation. We believe that every individual has a role to play in bringing our values to life. We live the TAU values every day through the positive, supportive and meaningful relationships we create with our peers and the community.
Our Values
We value our customers as they are the center of ouractivities.
We value, engage, enthuse & reward.
We value Leadership without title.
We value innovation in work & creativity in thought.
We value Integrity, transparency, honesty & are ethical.
Our actions create value for stakeholders there by benefiting community at large.
We value sustainable growth that promotes profitability to fuel our global aspirations.
Texila American University
At Texila American University (TAO), education and research are inextricably intertwined to prepare and empower our students to become global physicians who will transform the field of medicine in 21st century.
Texila Educational and Management Services (TEMS)
Being in the education sector for years has helped TEMS understand every aspect of the industry,
Guyana Campus
Since its inception in 2010, Texila American University, Guyana (TAU-Guyana) has remained committed to excellence in the education Of future physicians globally. We are committed to bring out the best in our students and provide a collaborate environment to nurture talent in the field of healthcare and medicine.
TAU-Guyana is ranked as the No. 1 private university in Guyana. Our Doctor of Medicine (M.D.) program is one Of the most coveted and in-demand programs for students aspiring to make a career as a doctor.
College of Medicine
• Medicine program: 4 Years 4.5 Years | 5.5 Years
• Postgraduate Medical Residency Programs
• Master's in Emergency Medicine (3 Years)
• Masters in Anesthesiology (3 Years)
College of public Health
• Bachelor of Public Health
• Master Of Public Health
College of Business Management
• Bachelor Of Business Administration
• Master of Business Administration
• PhD in Business Management
College of Nursing
• Bachelor of Science in Nursing (RN-BSN)
• Master of Science in Nursing
Affiliations and Memberships
• MCI – Medical Council of India (MCI)
• Educational Commission for Foreign Medical Graduates (ECFMG)
• World Directory Of Medical Schools (WDOMS)
• National Accreditation Council of Guyana (NAC)
• Medical Council Of Guyana (MCG)
Zambia Campus
At TAU-Zambia, we give our students the exposure and guidance required to shine in a globally competitive market. Through an intensive academic program that combines theoretical knowledge and practical experiences, we ensure that our Medicine and healthcare programs prepare leaders for tomorrow.
TAU-Zambia is the No. 1 private medical school in Zambia. A coveted college, TAU-Zambia is known for its advanced infrastructure and curriculum designed exclusively to build world class doctors and healthcare practitioners.
TAU-Zambia is noted for its laboratories, libraries and state-of-the-art infrastructure, that gives the campus an ideal learning environment.
Programs Offered – On Campus
Health Professions Foundation Program (HPFP) – 1 Year (MBChB & General)
Bachelor of Medicine and Bachelor of Surgery (MBChB) – 5 Years
Programs Offered – Online and Blended
TAU – Zambia encourages students to accelerate their career with the right degree. TAU's Distance and Blended Learning Programs (DBLP) give your career the right direction.
Programs Offered: BBA, MPH, MBA and PhD in Management
Affiliations and Memberships
Higher Education Authority (HEA), Ministry of Higher Education, Zambia
 Health Professions Council of Zambia (HPCZ)
Zambia Chamber of Commerce and Industry (ZACCI)
University of Zambia (UNZA)
Postgraduate Medicine Programs
Higher education has come to the forefront in international debates about healthcare sector. There has been a growing consensus among various stakeholders that the modern world requires more specialized Doctors with technical and professional skills. Consequently, a postgraduate degree has become indispensable for Doctors.
In an academic partnership with University of Central Nicaragua (UCN), Texila American University's PG programs offer Doctors a reliable option to specialize in various medical disciplines. With its unique distance and blended learning methodology, it helps Doctors to gain an add-on degree for career advancement and professional growth.
Programs Offered
Fellowship with Master in Medicine/Master of Surgery
2 years Blended Fellowship – MMSc
Post Graduate Fellowship – Upgradation
PhD in Medicine
Fellowship in Non-lnvasive Cardiology
Affiliated Hospitals
Fortis Hospital, Mumbai
Mata Chanan Devi Hospital, New Delhi
St. Philomena's Hospital, Bangalore
Ruby Hall Clinic, Pune
Kamakshi Hospital, Chennai
St. Theresa Hospital, Hyderabad
KG Hospital, Coimbatore
Medical Hospital, Kolkata
Distance and Blended Learning Programs
Educators across the globe are convinced that the way forward in education sector is through online learning. At Texila American University, we offer blended and onlinecourses designed to help professionals advance in theircareers. Our programs are industry focused, flexible and affordable, making them the preferred choice for students internationally.
TAU DBI_P programs follow the contemporary model of blended learning and is offered in partnership with University of Central Nicaragua (UCN).
Programs Offered
Behavioural Science
Clinical Research
Nursing
Public Health
Information Technology
Business Management
Alternative Medicine
Engineering & Technology
Highlights and benefits of DBLP Programs
Study anytime, anywhere
Internationally recognized degree
4000+ students from 70+ countries
International faculty from I-JK, CJSA, India, Australia, etc
Part-time and online classes available
Extensive e-library with over 50,000 e-books and journals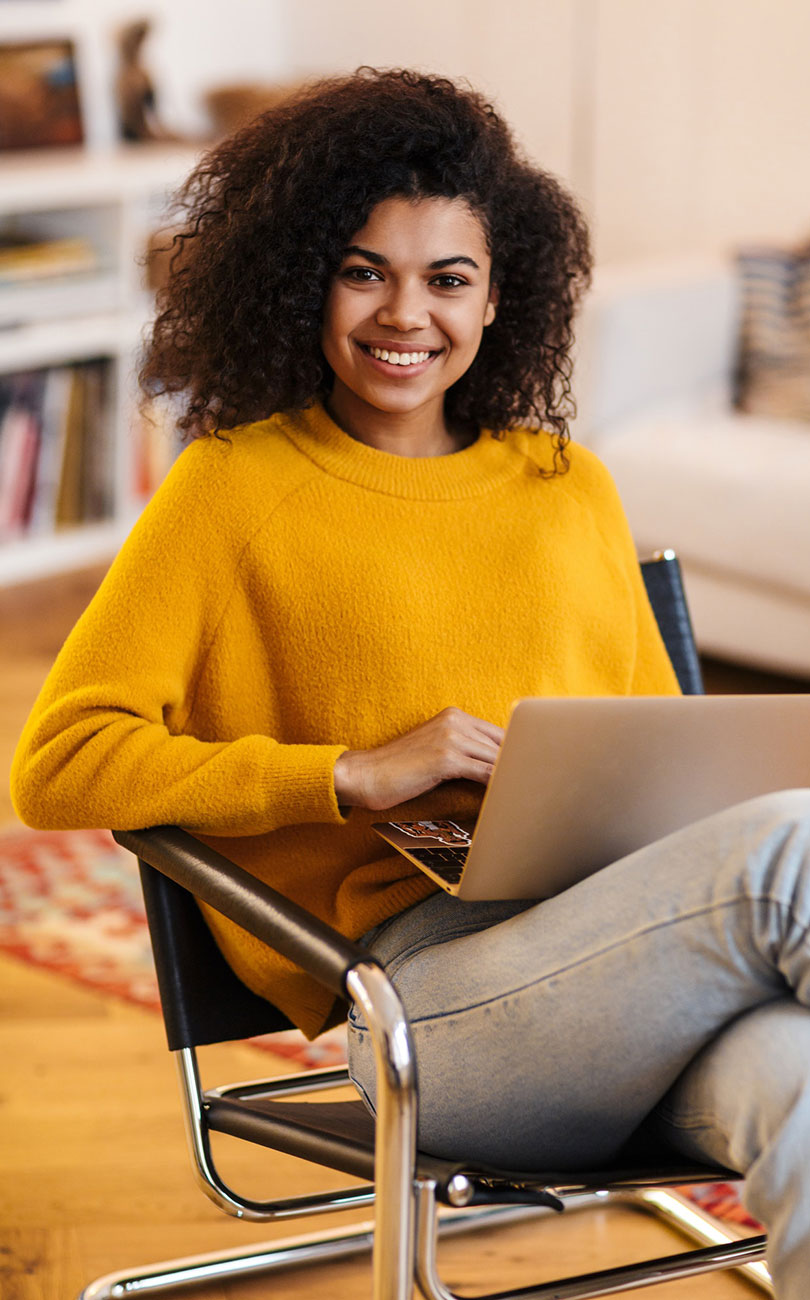 Texila Technology
In the past 10 years, tremendous growth in the field of technology has made everything possible through the world wide web. We, at Texila American University, promote and encourage experimenting with new innovations in the field of education. Texila Technology has 4 wings:
e-Conference | e-Journals | CLaaS | SaaS | CaaS
e-Conference
Event in a Box! To Learn, To Network, To be Inspired!!!
With the growing e-way trend, the traditional conferences have paved way for the e-Conferences with feathers like participation from across the globe, expert judges from relevant stream, more reach and better coverage, with just a click of a button!
TAU is the only private university that has launched the concept of e-conferencing. We have successfully conducted 7 e-Conferences since 2014 with around 10,000
CLaaS
CLaaS spawns intuitive and captivating learning experiences that augment the performance of educational strategy and promotes organizational effectiveness.
We drive business transformation to excellence by empowering workforce and organization through, judicious, augmented and contemporary learning strategies. The core objective of CLaaS are:
1. Learning Solutions:
We value your business and develop elegant e-l_earning designs with leading edge technology to drive your business objectives.
2. Curriculum Design:
Our curriculum design development services are simple and intuitive, with programming capabilities which helps in improve learning environment and increase efficiency.
3. Instructional Design Review:
Our instructional design team focuses on promoting instructionally sound courses on the basis of learning theories, cognitive principle as well as deployment technology.
4. Content Development
Our team establishes efficacious content utilizing established Instructional Systems Design theories. We customize, develop and implement content adhering to the regulatory standardsthat are inherent to e-Learning domain.
SaaS
Software as a Service is considered as tho complete software solutions for various business purposes. In today's digital world, SaaS plays a major role and has many advantages over tha traditional models of business software installation.
It is being created in such a way that is highly flexible and has the ability to scala up and down quickly response to an enterprise's requirement. The elements of SaaS are CaaS T-Connect I DMS Tatva Desk
1. CaaS (Conference as a Service):
Take the stress-free road to a successful conference with the help of a new technological advanced product called CaaS. This product serves as a backbone for the organizers for handling the events successfully without any difficulties from registration to certification. CaaS brings accessible and effective mediums that can promote any type of conference.
2. T-Connect:
T-Connect is Texila's project management tool that assist employees and teams to effectively organize work and manage projects and tasks. T-Connect is made to be completely customizable so it can fit the needs of teams of different sizes and with different goals.
3. DMS:
DMS stands for Document Management System At Texila, Document Management Systems (DMS) is used to store, manage and track electronic documents. Document management is how we at Texila stores, manages and tracks our documents.
400+ Researchers
40. Countries
137 Papers Presented
Texila's 1st World Conference 2014: New Frontiers in Scientific Research of the Millenium
800. Researchers
60. Countries
195 Papers Presented
Texila's 2nd World Conference 2015: Research, Technology and Innovation: The Global Bedrock for Development
1500+ Researchers
80. Countries
272 Papers Presented
Texila's 3rd World Conference 2016: The Power of Academic Research for Innovation of Practice and Policy
1900+ Researchers
90. Countries
520 Papers Presented
Texila's 4th World Conference 2017: Global Education, Research and Technology for Sustainable Development
Texila's 5th World Conference 2018: Transformation: The Creative Potential of Interdisciplinary and Multidisciplinary Knowledge Exchange.
Global Digital Marketing Summit-Edition 2 2018 – 88 speakers, 3873 attendees, 3 government bodies
6th Graduation Ceremony
December 8, 2019
Guyana Marriott Hotel, Guyana Hosted the 6th Graduation Ceremony for students who have successfully completed their medical degree with Texila American University, Guyana.
2nd International Conference
November 28-29, 2019
Conducted the 2nd International Conference on "Non-communicable Diseases in the Caribbean Region".
International Conference for Medical Students marked a new beginning for Texila American University, Guyana. Held in the campus at Georgetown from 24th to 25th June 2018, the two-day event was attended by regional and international professors, practicing surgeons, students and several medical professionals.
Under the theme of 'Enriching the Caribbean Medical Education through Research', the event aimed to help medical students deepen and expand their knowledge and have a better understanding of internationally accepted concepts and practices.
Blood Pressure Workshop – Guyana Campus
Txila American University (TAU) – Preclinical students conducted a Blood Pressure workshop at the Guyana Campus to spread the awareness of the health issues and hazards related to it and to take necessary preventive measures.
Sports Fest 2018 – Guy ana Campus
Texila American University conducted the Sports Fest 2018 at its Guyana campus. Indoor and outdoor games were organised.
International Yoga Day – Guyana Campus
Texila American University, with yoga instructor, Ms. Agnila Patel of Indian Cultural Centre, celebrated International Yoga Day, 2018 at its Guyana campus.
Blood Donation Drive – Guyana Campus
The Blood Donation Drive was organized by Texila American University in association with the Red Cross Society and NBTS.
Health Expo 2018 — Guyana Campus
Texila American University participated in a four-days Health Expo 2018 event organized by the Ministry of Public Health, Guyana at Sophia Exhibition Center, Georgetown.
Education Expo 2018 – Zambia Campus
Texila American University, Zambia participated in the Education Expo Organized by David Kaunda Technical School on 19th October 2018.
Inter -University Football Tournament – Zambia Campus
On 4th June 2018, Texila American University, Zambia participated in its first ever inter-university football match, held in Evelyn Hone College, Lusaka.
National Conference on Guidance and Counselling – Zambia Campus
It was a matter of great pride for Texila American University to be part of the second National Conference on Guidance and Counselling organized by the National Guidance and Counselling Association of Zambia (NAGCAZ) in collaboration with the Ministry of General Education.
Kerala Flood Relief Funds
Kerala faced an unprecedented flood havoc. The disaster had caused immeasurable misery and destruction. Hundreds of lives were lost and thousands of homes were completely destroyed. Texila American University came forward to help the affected rebuild their lives and contributed generously to Relief Fund.
Clean India Campaign
The Swachh Bharat campaign seeks to create a Clean India. Cleanliness was very close to Mahatma Gandhi's heart. A clean India is the best tribute we, at Texila American University, can pay to Bapu on his birth anniversary.
Texila Alumni
We, at Texila American University, support and provide ways for our alumni to get involved in the life of our University. We also work to ensure that every member of our global community can access our world-class services and facilities. Our different events bring our alumni together to celebrate, debate and collaborate, while our international network of local groups allows alumni to reconnect with students in their region.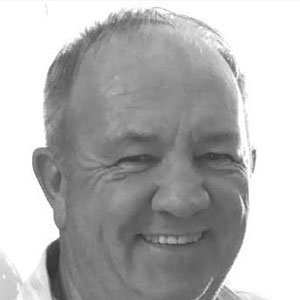 Petrus Johannes Van Staden
M.Sc Clinical Psychology, 2018
Director at Ekurhuleni Metropolitan Municipality, Gauteng, (South Africa)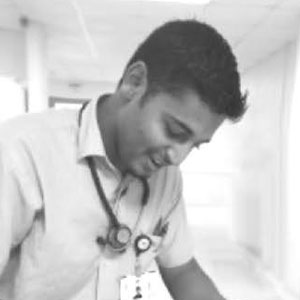 Arun Raghavendra
Direct MD, 2016
Resident Medical Officer at AMC Hospital, Tamil Nadu (India)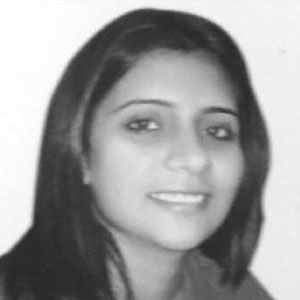 Apurva Tyagi
Master of Public Health, 2018
Consultant at Divine Multispecialty Centre, Mathura (India)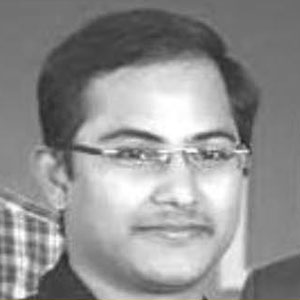 Faizan Basha Kamal Basha
BS-MD, 2017
Observership at CMC Vellore (India)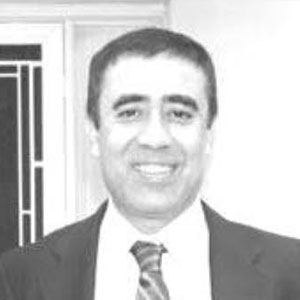 Hem Sagar Rimal
Master of Public Health, 2018
Professor and Head of Department of Pediatric at Birat Medical College Teaching Hospital, Biratnagar, (Nepal)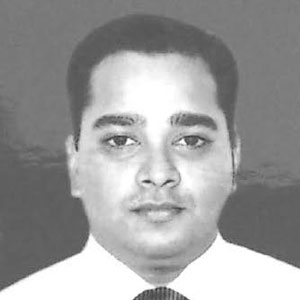 Kaushal Hemanshu Kapadia
Ph.D Clinical Research - 60 Credits, 2018
Head of Research and Development at Taiyo Clinical Research, Mumbai (India)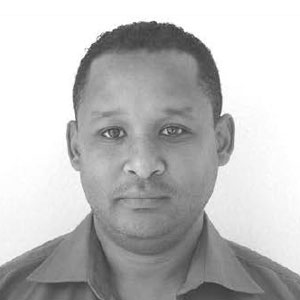 Molla Mekonnen Alemu
PhD in Management, 2018
Programme Manager at United Nations, Freetown (Sierra Leone)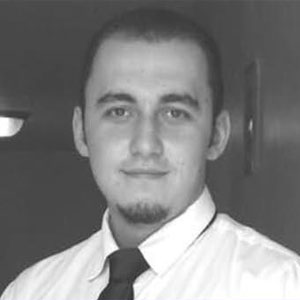 Muhammed Ali Mansour
MD, 2018
Pursuing Internship in Chicago